We are happy to announce that new cube and holders U-FF of Olympus is released.
Now Optolong Optics could offer U-MF2 and U-FF cube for client.
Welcome for your inquiry and order.
U-FF can be fixed on below series:
BX3 Series – BX53, BX63
IX3 Series – IX53, IX73, & IX83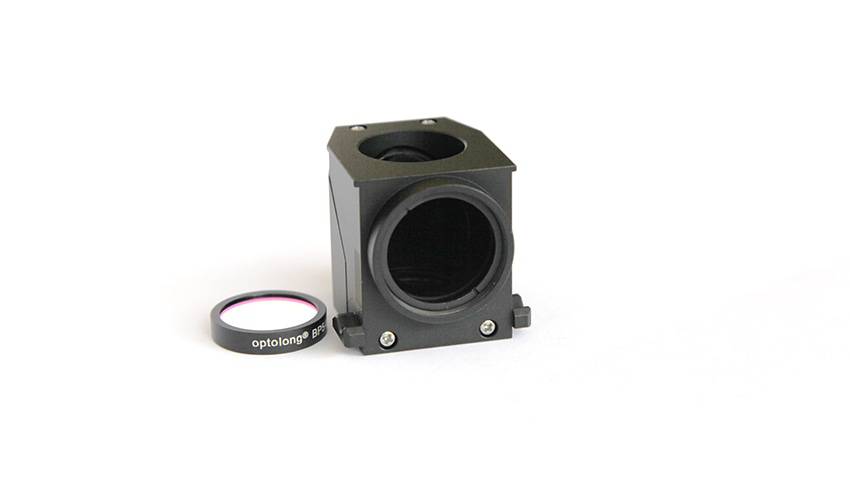 Every fluorescence filter cube include three filters: excitation filter, emission filter and dichroic filter.
The size of the filters and the cube are worldwide use, which can be dismount and mounted easily.
Size (mounted)
Excitation filter :Ø25mm x 5mm
Emission filter : Ø25 mm x 5 mm
Dichroic filter: 25.2 mm x 35.6 mm x 1.5mm
Note: the cube price isn't include in the fluorescence filter we quoted to you.