Biomedical filters are the core components for biomedical and biochemical analyzer instrument. As the requirement of precise diagnose and analyze, it requires narrow band interference filters for it.
For these narrow band interference filters, they pass a limited portion of light. Usually bandwidth is limited to 8nm and 10nm. Light outside the interested area is blocked to above OD4. Wavelength for such kind of application is from 200nm to 1100nm.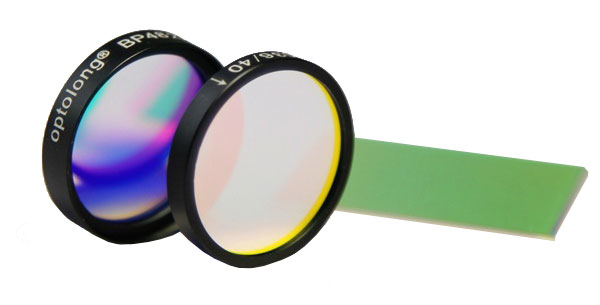 OPTLONG biomedical filters are offered for clinical biomedical and biochemistry instrument such as Real time PCR, microplate reader, biochemistry analyzer and others application involved in analytical and detection.
ION assisted deposition hard coating art is implement in coating process. This enable these filters with high transmission and deep blocking depth. It also limite the bandwidth to be within allowance like 8+/-2nm or 10+/-2nm.
With unique coating and processing, filters are durable with accurate spectrum control and economic. We support the filters from prototype to production.All is OEM service is acceptable.