Optolong is ISO 9001:2008 certified company.
All the processes about management, product design, manufacture, delivery, customer support are within the standard operation. We are preparing the certification of ISO 9001: 2015. It is the only standard based on a number of quality management principles including a strong customer focus, the motivation and implication of top management, the process approach, and continual improvement.
We would keep a high standard to work for our clients.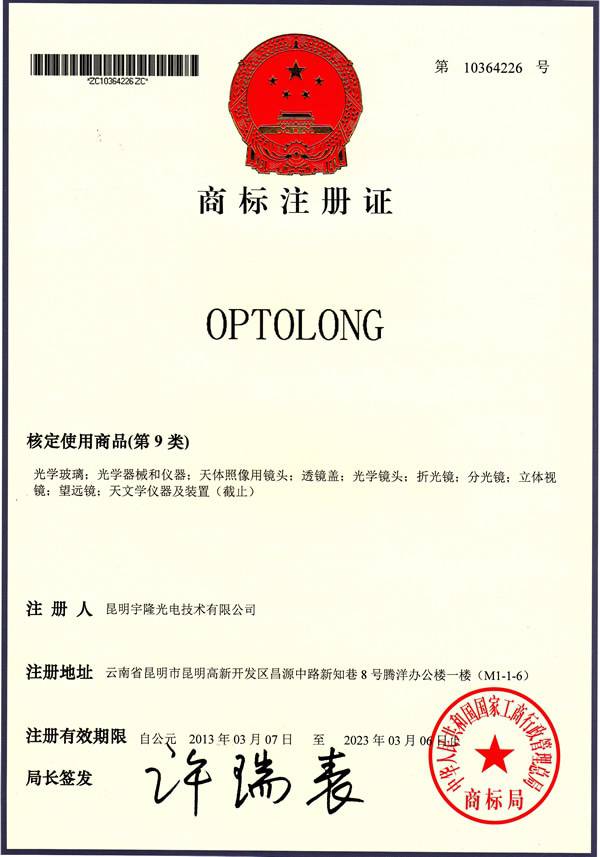 OPTOLONG® Trademark Registration Certificate
(Issued by Administration of Industry and Commerce in China)
OPTOLONG® Trademark Registration Certificate
(Issued by Patent and Trademark Office in US )
OPTOLONG® RoHs Certificate
(Issued by LCS in CN )
OPTOLONG® REACH Certificate
(Issued by LCS in CN )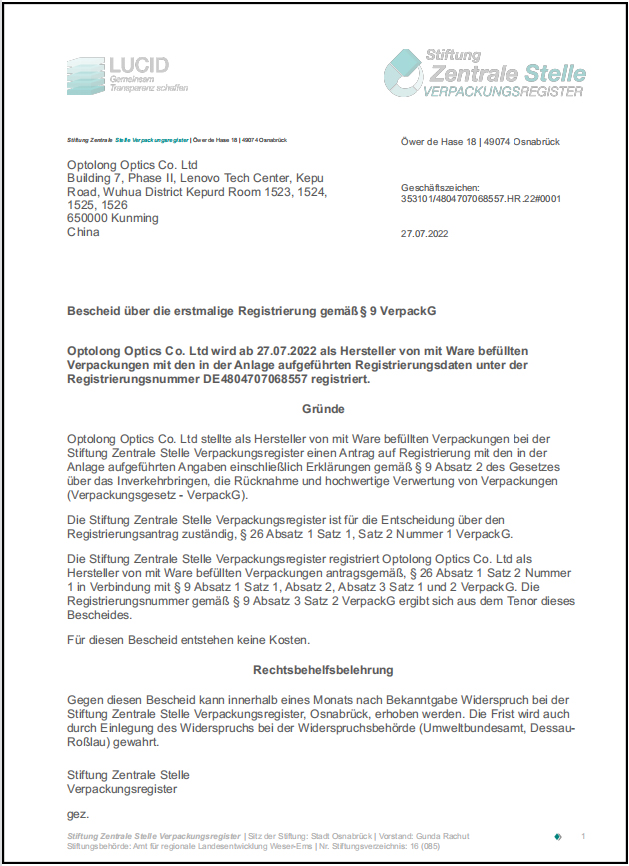 OPTOLONG® Germany EPR Certificate
(Issued by AGC in CN )
OPTOLONG® France EPR Certificate
(Issued by AGC in CN )