Fluorescence filter is a key component widely used in biomedical and life science instruments. Its main function is to isolate and select the excitation band and emission band.
A typical fluorescence system has three basic filters: an exciter, an emitter, and a dichroic mirror.
The characteristics of fluorescence filters are deep cutoff, small auto-fluorescence, and good surface quality, which are beneficial to fluorescence imaging.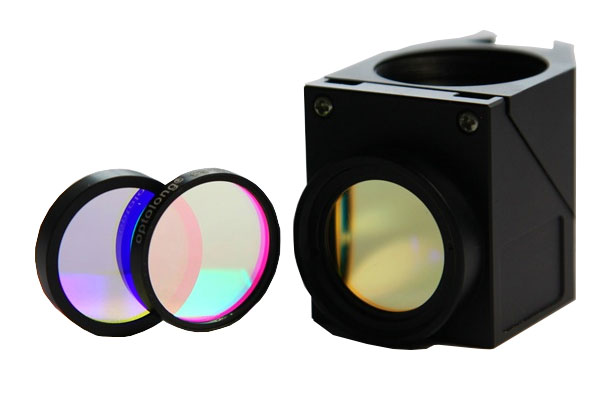 Therefore, it is better to use single-piece transparent glass as a substrate and two surfaces coating. However, most single-piece coating filters are high cost due to high difficulty in production.
Optolong provides high-brightness and high-contrast fluorescence filter sets, coating on single-piece transparent glass.
Characteristics of Optolong fluorescence filters :
· Hard coating, double sided coating
· High transmittance, high-brightness
· OD>5 blocking, high-contrast , no crosstalk
· Wavelength stability without shifting
Sincerely,
Optolong Optics Ltd