Why choose OPTOLONG
With a foundation history since 1999, OPTOLONG has been working and supporting our clients' optical filter needs professionally. We keep satisfying our client's requirements on high-volume OEM requirements or small quantity prototypes. With the company's additional expansion, we moved to a new 2000 square warehouse and imported one new coating machine OTFC-1300 from OPTORUN Japan. Together with Mars-1300 from Korea, they enable us to manufacture and export complex and high requirement optical filters for fluorescence life science instruments, astronomy planet nubela, and machine vision industrial manufacturing related. From the beginning of the company, we have served more than 2000 clients so far in optical design and manufacturing. To meet the increasing change requirement of technology or time, OPTOLONG would be your optical partner all the time.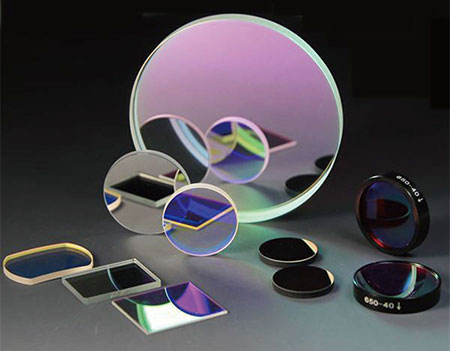 Coating technology we applied

We design and apply the coating technology based on the equipment and the application or specification on the client's offer. The coating technology includes IAD evaporation, PVD e-beam thermal evaporation. All the optical film belongs to hard coating. All are the latest metallic and dielectric films. We would apply the coating technology according to different applications.
Filters types we offer

Bandpass filter: Broad bandpass filter, narrow bandpass filters, high pass filter, low pass filter.
Pass filter: longpass filter which is known as edge filters, shortpass filter which is also known as cut off filters, UV filter, Multibandpass filter.
Others:neutral density filters, hot mirror, cold mirror, beam splitter, dichroic mirror, Anti-reflection filter, Waterproof anti-reflection filter, protective windows, half mirrors.
Core competition advantage
Company internal high scratch dig standard and Optical component quality inspection US military standard.
Optolong internal standard for environmental and physical durability totally according to and exceed MIL-PRF-13830B(MIL-O-13830A). With high internal standard and microscope tools, operators inspect scratch dig of filters with highest qualities.
Ability to assist prototype design.
Optolong has experienced technician who worked in optical industry for years. They well know and understand the needs of client about application and spectrum design. We do not only manufacturers but also designers and inventors.
Waterproof thin film layers.
Some application requires to coat thin film layers to be waterproof. Without waterproof coating, water would fall apart and hard to clean up. Optolong has advanced coating method to coat waterproof thin film layers. Nothing left on waterproof filters when facing water.
Carving & Silk printing & Black anodized metal rings.
We have a carving machine, silk printing machine to meet the client's relative requirement to make printing on filters and carving different words for better recognition. Nearly most of the size of the filter can be mounted with a black anodized metal ring.
We could offer a wide angle of incidence change filters. Normal and standard AOI is 0 degrees. We also could offer 45 degrees and 60 degrees.
Processing advantage
Strict substrate selection process
The substrate material can be selected among optical glass, sapphire, quartz, fused silica, color glass according to client requirements and different applications.
The double side of the substrate is polished to ensure the high base material is parallel.
High uniformity of planetary wheel coating fixture improves the uniformity of filter wavelength.
Mature production management control
We have a mature system of production control. Every process processing with a strict standard and clear in every worker's control.
Pure water ultrasonic cleaning clean clear any mineral dust on clear glasses. The cleanliness of the glass substrate surface is equal to the pure water.
Experienced coating technicians improve the qualified rate of filters. Higher qualified rates reduce the cost of filters.
Accurate thin film thickness calculation and thin film deposition make a complex filter with minimal wavelength shift. Uniformity and repeated filters are consistent from lot to lot.
Quality control of spectrum
The spectrum of each filter that would be delivered to the client is measured strictly with photometer UV3150 and UV2600. The measuring range of the photometer is from 190nm to 3200nm. Measuring accuracy 0.1nm and the optical density values to OD5. None compromise for 100% confirms contract agreement.